COVID-19 Notice: This is to advise that we are going to close the office to customers effective Thursday, 3/26/20.
We will have 1 person staff to take telephone orders for delivery only, to be paid with credit cards. No checks or no cash.
Portable Toilet Rentals
Whether you need a portable toilet for a special event, wedding, residential or commercial use, L & L portable toilets is here to provide you with clean units around the Kitsap peninsula and part of Jefferson county. We provide excellent service at the most affordable prices. Give us a call (360) 779-6000 or swing by our office to place your order and our friendly staff will be happy to assist you.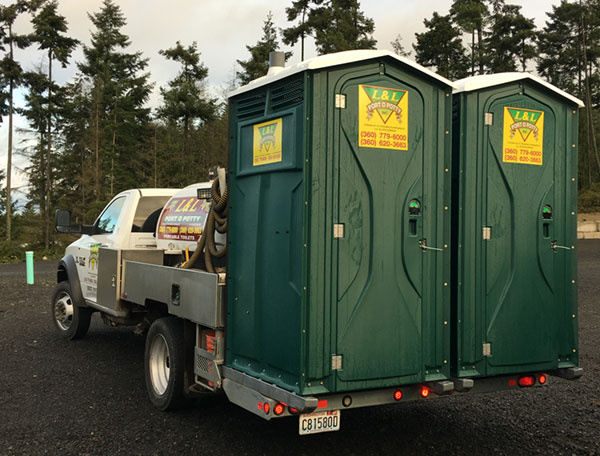 *All our units are green in color with white roofs.
*No delivery or pick up fee.
*Weekly and bi-weekly cleanings upon request.